Unlock the power of this program and say goodbye to stress and hello to a brighter financial outlook
This program allows you to:
Be protected against unfair debt collection practices.
Reduce your debt amount, eliminate the interest, and have a shorter repayment timeline.
Have access to professional guidance and legal expertise.
How does Debt Resolution Work?
Resolution programs are unique and function differently from other debt relief programs.
Resolution programs go beyond negotiating debt owed, they work to have the debt dismissed entirely.
Resolution programs work through a law firm. Allowing legal processes that other programs cannot practice.
Everything you need to know about Resolution:
During the debt resolution process, licensed attorneys and their staff work on behalf of the client, contacting creditors. Their goal? To ensure all debt laws and regulations are being followed when the creditor/lender are attempting to collect a debt owed. This applies even if a clients debt payments are being made and there is no default on the debt(s). If a creditor is unable to provide proof of compliance, the attorneys will inform them of the legal violations. This process of not following the law results in fines and penalties that may be greater than the amount of debt owed; which may lead to the creditor dismissing the entire debt contract. This program is designed to help reduce, remove, or resolve your outstanding debt balances. To learn more about how resolution programs work across the country, contact us.
Common Guidelines For Resolution Programs.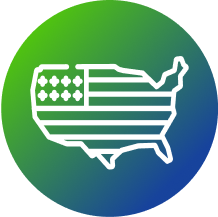 Resolution can be available in all 50 states.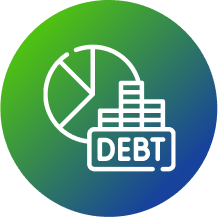 Minimum debt needed is $6,000, each individual account being at least a $100 balance.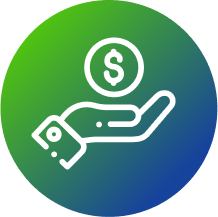 The minimum monthly payment for the program over the term is $250.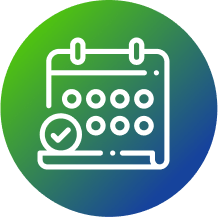 The program term length is 12-48 months.
If you have monthly debt obligations that reduce your cash flow, this limits your ability for a successful MoneyLifeTM. Contact Weightless to learn the many ways of minimizing or eliminating debt obligations. Learning your options equates to opportunities!
Taryn has peace of
mind
"They understand the unique challenges you may be facing and are committed to helping you overcome them"
Jonas achieves real financial relief
"I can't thank you enough. I was seriously considering bankruptcy, but you showed me an alternative, and I couldn't feel more relieved!"
If you have questions or want to learn more about your options,
We will be happy to speak with you.